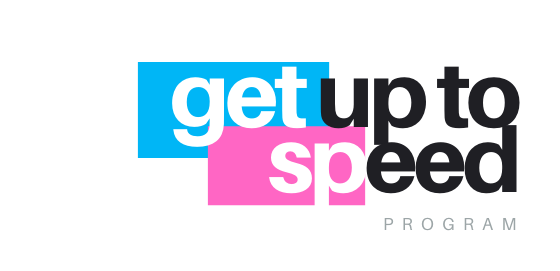 Learn the latest, and greatest in digital marketing from some of the best people in the industry!
Our wide ranging experience in designing training programs for adult learners will ensure you will logically progress through program content no matter your starting level, building your knowledge as you go with lifestyle-friendly engagement options and full support along the way.
Engagement options will include access to live workshops at cities around Australia, live monthly 'Ask Me Anything' sessions in our Private Facebook group, live monthly webinars + access to the recordings and much more (see below for full program inclusions and a range of packages to suit your budget and requirements).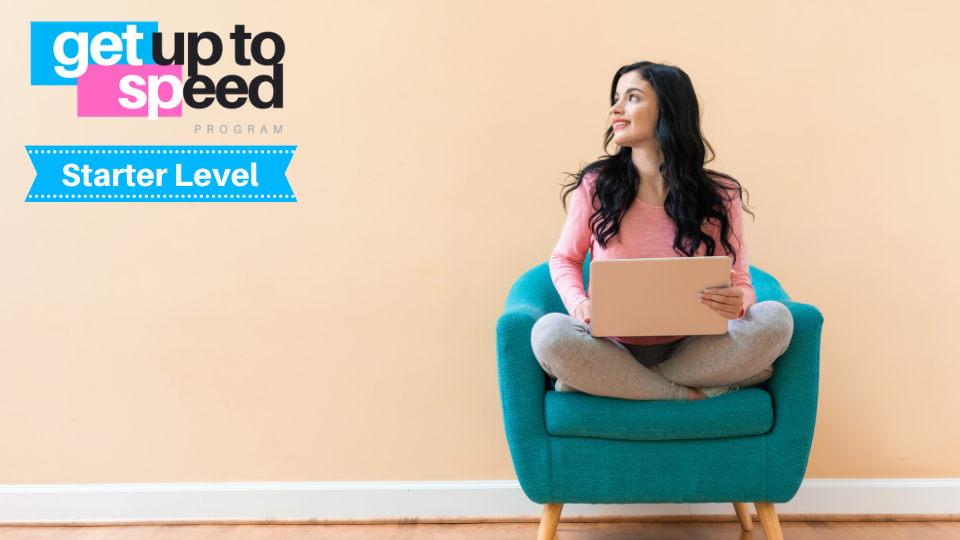 TOPIC 1 - GET YOUR DIGITAL KIT
We share our treasure trove of favourite apps & software – download it ready for the program and to help you generally in business!
TOPIC 2 - ANALYSING YOUR ONLINE PROFILE & PRESENCE
Analysing Your Online profile & presence – brand, website, social channels/images/video/rankings/speaker kit/media kit/visual identify kits
TOPIC 3 - WEBSITES
What makes a good website and how to get found online/Keeping your WordPress website safe and secure – a look at security, backup and maintenance practices and plugins

TOPIC 4 - SEARCH ENGINE OPTIMISATION (SEO)
Off page /Search Engine Optimisation (SEO) – On page + Get Your Business on the Map! – Google My Business, Apple Maps, Bing Maps, TripAdvisor, Yelp and other popular listing sites you can get your business listed on.
TOPIC 5 - FACEBOOK FOR BUSINESS & BOOSTED POSTS (INC STORIES)
Discover how Facebook can help your business and how you can take advantage of this social media platform to showcase your brand or company and sell more. Includes Facebook Pages, Boosted Posts, Messenger, Groups, Stories and more!
TOPIC 6 - FACEBOOK ADS
Facebook & Instagram Advertising is so much more than a boosted post. We will discuss all the possibilities of Facebook Advertising by being introducing you to Facebook Business Manager, pixels, re-marketing and more.
TOPIC 7 - MESSAGING PLATFORMS
SMS, EDMs, WhatsApp & Chatbots & messenger marketing
TOPIC 8 - CREATING KICK ASS CONTENT FOR DIGITAL
Tools and tricks to take your digital content to the next level (copy, images, video, apps etc.)
TOPIC 9 - PAID ONLINE ADVERTISING
FB Ads, Google Ads, Display including on little known platforms – Twitter/Pinterest/YouTube etc. re-marketing, etc
TOPIC 10 - REPORTING METRICS
Social Media Insights, analytics & dashboards/Facebook & Instagram Insight/Google Analytics & Google Webmaster Tools
Your Instructor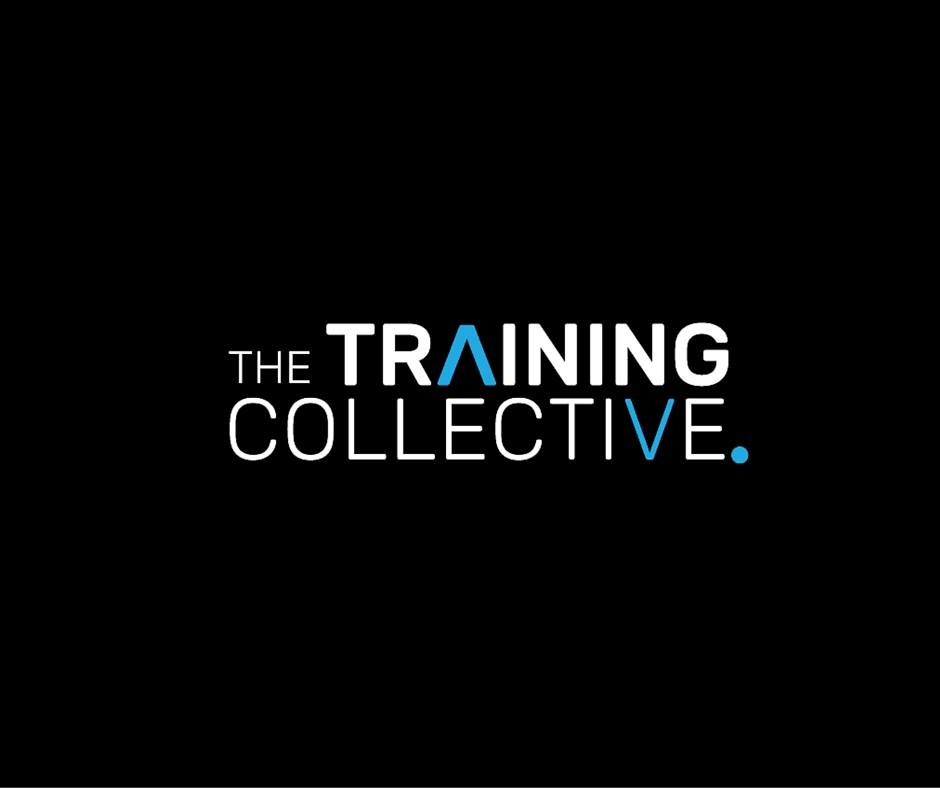 The Training Collective were one of the first companies in Australia to offer digital skills training way back in 2008, and over 10 years on, continue to be a forerunner in a highly competitive and fast moving industry. Boasting some of the best digital skills trainers and consultants in the country, two of Facebook's official Community Trainers are on our team (Yvette Adams & Heather Porters).
Yvette was also one of the first people in the country to pass Facebook's new Certified Digital Marketing Associate Certification, the most rigorous and reliable measure of Facebook advertising competency and the only one officially recognised by Facebook!
We are proud to be a digital skills training provider of choice for some of Australia's biggest brands, offering training nationwide online and in person, publicly and privately. In an increasingly digital world, it's never been more important to become digitally savvy. Increasing your digital literacy can help you improve your career prospects, gain new clients as a freelancer, boost your brand awareness, and more importantly grow your reach and revenue.
A short term investment in digital skills training will provide a long term reward. Don't get left behind.
Get started with some of our digital skills training today!
Course Curriculum
The Get up to Speed Program - Starter Level
Available in days
days after you enroll
Frequently Asked Questions
Is there any face to face learning as part of this program?
The level of face to face learning you receive as part of this program will depend on two things: 1/ Which program package you sign up for (standard and solid include BYO Laptop sessions for example which are in person) and 2/ Where you are based. If a mentor/consultant is located in or near your area, and is happy to meet face to face, this is encouraged. Some of our trainers and consultants travel often too, and there may be occasions where they will be in your area. Generally we anticipate most of the mentoring sessions and consults being held online, apart from people in Newcastle and Sunshine Coast where we have dedicated offices and coming in to meet us in person may be possible.
What if I only want to learn some of the topics covered in this program and not all of them?
We encourage you to keep an open mind. Many of our students have commented that they 'thought they already understood a topic' until they did our program where they gained a much deeper understanding. Many have also found topics that they did not think they would be interested in/find relevant, to be surprisingly relevant. Having said all of this, if you are really looking for learning on specific knowledge, our online modules may be better suited to you and cover the same content in byte size pieces.
How much time should I allow for study?
The webinar recordings are 1 hour – 1.5 hours long in duration subject to the number of questions we field on the live session. We will give you a range of exercises / homework and let you know if these are essential, recommended, or optional. Some exercises will apply to your industry/stage of business/situation, and others will not. But like anything the more you put into something, the more you will get back. So we would recommend on this basis at least 2 hours per week if you were to study one topic per week which would include a one hour webinar, getting on the Facebook group and studying a module here or there. Subject to the package you sign up to you will also need to allocate time for your initial consult (one off) + your optional bi-monthly or monthly mentoring calls.
Is the program accredited?
Though we are not an RTO, we have partnered with a variety of RTOs for some projects, and many of our trainers hold ASQA or industry qualifications, as listed in their bios. However the program is not accredited however when it was first offered, it was funded by Skills Queensland in a collaboration with Broadband Today (an alliance of over 150 councils across Australia & NZ) so it certainly has good roots! We have asked many of our clients whether they would prefer if we were to accredit the course which would involve changing it to align it to curriculum, or whether we should keep it as is being cutting edge and dynamic. The majority said they'd prefer that the program was industry relevant, so for the time being, it's not accredited.
What if I sign up and discover the program is not for me?
You have a one month cooling off period from signing up. Thereafter your commitment is for the 12 month period. You will either sign up for one year or on a monthly basis.
What if I need help/get stuck on something?
No problem! We have a range of support mechanisms in place including: 1/ Our Private Facebook group where you can post questions and past students, current students, past trainers, and our team will respond! 2/ You could save up questions for your mentor sessions if you sign up to our Standard or Solid packages 3/ You could ask questions on the monthly webinars 4/ You can ask questions on the 'Ask Me Anything' sessions 5/ You could call our office! 6/ You could email us.
I'm due to go on an extended holiday/have a baby/have another life event that will prevent me from engaging in the content for a period?
We are not a gym and from the moment you sign up you will be issued your welcome pack and the value will begin to be delivered. The great news is however that you can access recordings and catch up at a later date, if life does get busy for a while.